Best compact SUV in India
We all like owning a car that is having capability of taking us to some unknown places by doing some off-roading as well as handling the bad Indian roads easily also along with that if we get it packed with upright stance, luxury, features, and a compact size so we don't need to be tensed about the parking space then it will be great package. Right??
So all these are what compact SUV's are known for and due to this the compact SUV segment has continuously grown since its launch.
Initially, it was ford ecosport and Renault duster that made this segment popular but later on many new cars kept on adding the competition got tougher. So let's see which are the one of the best compact SUV's available at present in the Indian market.
The Ford EcoSport, the global crossover or compact-SUV is available in a powerful diesel engine, a refined petrol engine and a more fun turbocharged petrol unit Named as Turboboost 1 liter petrol engine. Ford ecosport is one of the best handling cars in this price bracket. A very Well precise steering wheel gives lots of confidence from behind the wheel .
The latest gen of the EcoSport Is featured packed, Do materials are not so super premium in the interior Dashboard but all the materials are well appointed and are solidly pack.
The Ford EcoSport gives excellent build quality Which is one of the best in class in it's segment. The compact SUV also gets one of the best in class safety features such as 6airbags, ABS, EBD etc.
PROS
Superb Touch screen system with sync3
Great handling
Powerful engines
Safety pack
Build quality
CONS
Tata Nexon Design is based on Tata's new impact Design 2.0 philosophy. Available in both petrol and diesel engine which is mated to either a manual or AMT gearbox
Tata Nexon Is a practical as well as a fun to drive compact SUV , while also being a daily-use vehicle. The Tata Nexon also comes with a lot of features like the driving modes which is only offered by tata nexon in any of the compact suv on sale at present.
PROS
Good build quality
Value for money
Good sound system
Safety
CONS
Littlebit flimsy plastic quaality
The Honda WR-V is the only product from the Japanese car manufacturer which competes in the compact-SUV segment in India. As with most recent Hondas, the WR-V comes with a cluttered design on the exterior while offering a feature-rich interior. There is enough space on the inside and comes with a lot of equipment including SatNav, WiFi and voice recognition. The WR-V is available in both petrol and diesel engines; the same as in most other Honda models.
PROS
ample interior space
long feature list
Cons
The Renault Duster is offered in both petrol and diesel engines. the Renault Duster is one of the first oferings in this emerging compact-SUV segment in India.
The Duster's diesel engine is offered in 2 power trains: 85bhp and 110bhp. The 85bhp unit has good low-end torque while the 110bhp has enough power for highways rides and it's extra enthusiastic with its 6-speed gearbox.
There is also an all-wheel-drive variant and an AMT offering of this Renault compact suv.
PROS
macho muscular SUV look
powerful engines
cons
age-old model
low plastic quality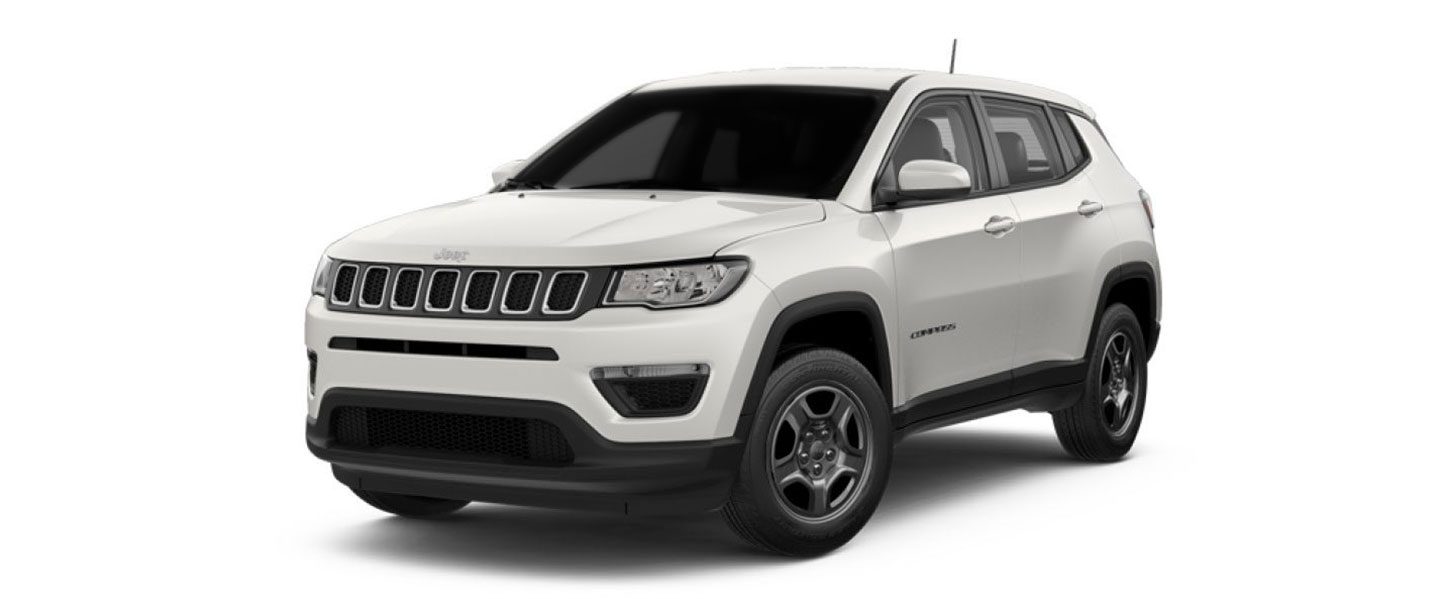 The Jeep Compass is essentially a compact-SUV, even though it is the most premium five-seater. This Compact SUV has exceptional build quality along with Good off roading capability and also brilliant driving dynamics.
This compact SUV, Off course of a premium feel inside the cabin but at the same time, it is a little bit heavy on the wallet. The Jeep Compass also gets a four-wheel drive option in the top variant.
Pros
build quality
premium feel
precise driving dynamics
cons
price tag
less space offered w.r.t competition

The Hyundai Creta is Is one of the most loved urban SUV's because of its modern styling as well as a well-appointed interiors along with huge list of features.
The new Creta comes feature-rich and doesn't compromise on safety either.
As of now the competition in this compact SUV segment has increased over the time and connect up will also be updated with the second generation in the coming 2 years so at this point of time it feels a little bit overpriced but it's still a great deal.
PROS
feature-rich
modern styling
CONS
The new generation coming soon
Hefty price tag
this compact SUV from Nissan is practically a rebadged version of Renault Duster. so if you are planning to buy a Nissan terrano, be ready to pay a little bit extra over an equally spec Duster as Nissan and Renault had signed a deal where Nissan had agreed that it will sell terrano at a marginally higher price than Renault Duster.
Though speaking about the car's engine, this compact SUV is quite responsive and very punchy as delivers good amount of power either you're driving in the city or on the highway the interiors feel a little bit law rented but is still a step up from its sibling duster.
Pros
cons
hefty price tag
poor interior quality
the TUV300 bears a boxy design. It offers good interior space along with enough headroom even for taller passengers.
The car though has some essential features but still compared to its competition it misses out on some premium features. While the regular TUV300 is practically a five-seater, Another version of it is TUV300 Plus version that can seat seven comfortably.
Pros
superb off-roader
ample interior space
cons
poor driving dynamics
less feature list
The following is the video about the updated TUV 300 recently launched–
The Maruti Brezza is One dominating King in terms of sales in the compact SUV segment . It has only a diesel engine on offer,
The Maruti Brezza offers good amount of space and comfortable seats, even while being under just four metres of length.
brezza dough does not excel in any parts but has everything in it to make a proper solid package be it Maruti's service network or its value for money proportion Brezza ticks all the boxes.
Pros
Covers all buyers need
Maruti service network
cons
The Mahindra XUV300 is mahindra's second attempt in the sub-four-metre compact SUV segment in the Indian market. The new Mahindra XUV300 offers a stylish new cheetah inspired design language.
It offers many segment-first features and powerful engine options. This includes 1.5-litre punchy petrol and diesel units mated to a manual gearbox.
The boot space in this compact SUV is very less add around 260 liters it is tad small than its competition.
Pros
segment first features
good cabin space
cons
very small boot
a little pricy
Tata's new Harier comes with new Kryotec 2.0-litre turbo-diesel engine that delivers 140PS of max power and 350Nm of peak torque mated to a 6-speed manual gearbox.
The Harrier is based on the same platform as that of Land Rover Discovery Sport. It will be available in four variants: XE, XM, XT and XZ. There's no sunroof even on the top end variant.
Harrier is a very spacious car . there is adequate head room for a taller passenger at the rearalong with plenty of legroom.
though driving dynamics are not that good in the city but on highway you will have enough grunt hover around this big SUV. It comes only with a front wheel drive setup.
Pros
Big on size
extensive feature list
Cons

Hyundai Venue looks a bit compact unlike other typical SUV.
Though the driving dynamics of this compact SUV is quite engaging but is less sporty unlike ford ecosportThen there is little less space on offer in the second row. The head room and seats cushioning is good.
Venue offers a extensive feature list and is also the first internet ccar in india, The huge amount of features and bluelink technology both add up to a great package and adding the price tag , it becomes a steal deal.
pros
feature list
value for money package
cons
diesel engine performance not up to the mark
less interior space compared to its competitions
Hope you like the information provided by us over here the prices are tentative and manufacturers changes them time to time.
If you also want to watch a comprehensive review of all the sub 4-meter compact a SUV's and also want to know which is the best Compact SUV, Do watch this video –
If you are confused with what different types of cars are available and what is the term hatchback, sedan, SUV mean then please read this blog – https://turbodrive.in/different-types-of-cars/